Our Honda dealership in Burlington, NJ, is proud to have Kaitlyn Schoeffel on our team as our spokesperson! Kaitlyn was named Miss New Jersey in 2017, and throughout her whole life she's been committed to serving the community and helping others in any way she can. At Davis Honda, she helps our customers stay up to date with the latest information and news coming out of our dealership. Get to know Kaitlyn and what she's been up to during her time in New Jersey, and if you'd like to schedule a test-drive at Davis Honda don't hesitate to reach out!
Born in Atlantic City, NJ, Kaitlyn Schoeffel is a native Jersey girl who has been part of the Miss America Organization for the past decade. In 2007, she held the title of Miss New Jersey's Outstanding Teen. She's a passionate advocate for the arts, and her platform of Operation Empowerment helps to provide children with equal opportunity to pursuing the arts. She's developed great relationships with community theaters across New Jersey to sponsor tickets for children to see live theater productions. She also helps provide scholarships to students so that they may participate in dance, voice and acting lessons.
Kaitlyn fits right into the philosophy of our New Jersey Honda dealer when it comes to giving back and being as directly connected to the community as possible. Whether it's providing local drivers with new Honda models or operating a fully staffed service center, there are plenty of reasons to visit Davis Honda!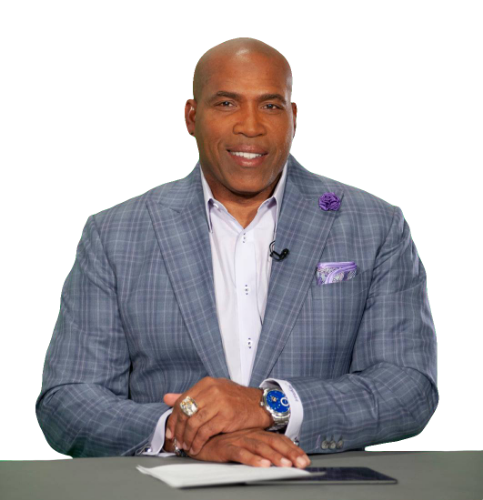 Davis Honda is happy to have Seth Joyner, former professional football player and champion, as part of our team! Seth has the same commitment to community involvement and giving back as our Honda dealership in Burlington, NJ. To best serve our customers, we seek to align ourselves with people who can help drive our message and make the car-buying and -servicing process as simple as possible. When you visit our New Jersey Honda dealer, there will be no question why Seth Joyner himself drives Davis Honda.
While on the football field, Seth learned the true meaning of being a team player. Throughout his career he had the privilege of playing for several teams. His time in professional football brought him many accolades and respect from his teammates. Today, Seth is a football analyst and part of the Davis Honda team as our spokesperson along with Katelyn Schoeffel, who was named Miss New Jersey in 2017.
Looking for Honda service?
Our service facility can handle everything from routine oil changes to more extensive auto repairs. Seth Joyner joined Davis Honda to help us serve our customers with the best sales and service experience we can offer, so visit us today!