The 2023 Honda H-RV: Revealed at Davis Honda in Burlington
Please contact Davis Honda for current lease and finance offers.
Honda's HR-V has been completely redesigned for the new model year! The 2023 HR-V boasts a 2.0-liter inline-four engine for efficient and responsive power. This new generation of HR-V is also wider and longer, delivering a roomier and more spacious interior that will leave you feeling pampered and comfortable. The HR-V has also been fitted with the latest infotainment features and cutting-edge driver-assistance technology, keeping you connected, informed, and safe on the road. Hit the road in style and comfort with the revamped HR-V!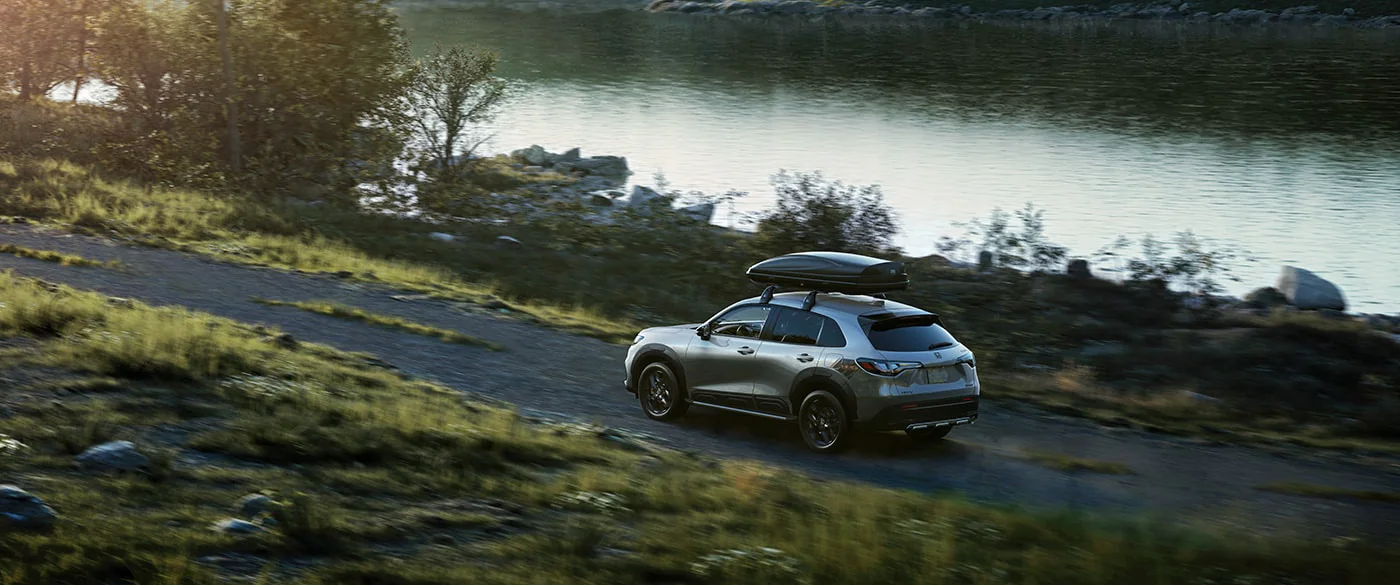 Versatile Capability
The 2023 Honda HR-V at Davis Honda offers plenty of efficient power for nearly any adventure, boasting a naturally aspirated 2.0-liter inline-four engine. This powerful engine delivers 158 horsepower and 127 lb-ft of torque, making it a pleasure to drive on both city streets and highways. The HR-V's fuel efficiency is also impressive, sporting an EPA-estimated 28 mpg in the city and 34 mpg on the highway, which means you can go further on every tank of gas. The 2023 Honda HR-V also benefits from an improved suspension system. The previous model's torsion beam setup has been swapped out for an independent rear suspension, ensuring a smoother ride and better handling. This upgrade means you can navigate even the bumpiest of roads with ease.
Premium Features
The HR-V's interior is spacious and luxurious, delivering more legroom, headroom, and shoulder room. This spaciousness is especially beneficial for passengers sitting in the back seat, and the seats throughout are covered in high-quality materials that feel great to the touch. The driver's seat is also adjustable, allowing you to customize your driving position for maximum comfort. The HR-V features a 7-inch touchscreen infotainment system that comes with Bluetooth connectivity, Android Auto, and Apple CarPlay, so you can stay connected on the go. HR-V drivers also benefit from a premium audio system, making your music and podcasts sound better than ever before.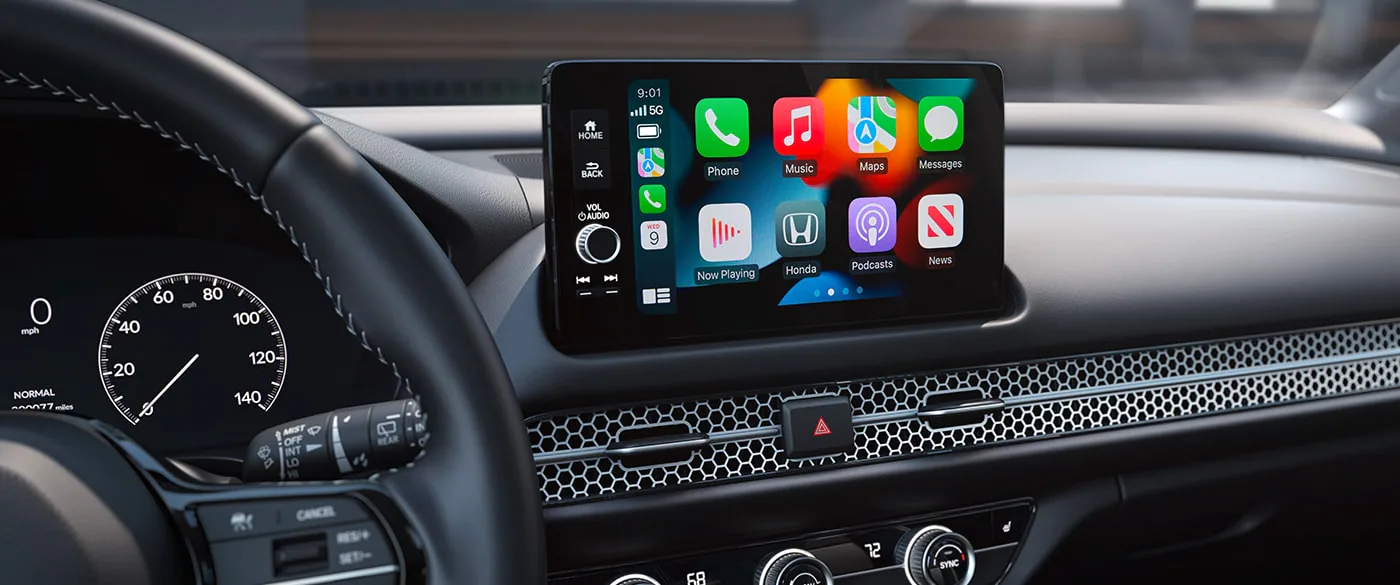 Trusted Safety
Honda has always prioritized safety, and the 2023 HR-V is no exception. The car is fitted with the latest safety technology, including Honda Sensing, a suite of driver-assistance technologies that keep you safe on the road. Honda Sensing includes features like adaptive cruise control, lane departure warning, and collision mitigation braking. These features help you to more easily avoid accidents, even in tricky driving conditions. The subcompact SUV also features a multi-angle rearview camera, which gives you a complete view of what's behind you. The HR-V also has automatic high beams, which detect other cars on the road and adjust the brightness of your headlights accordingly.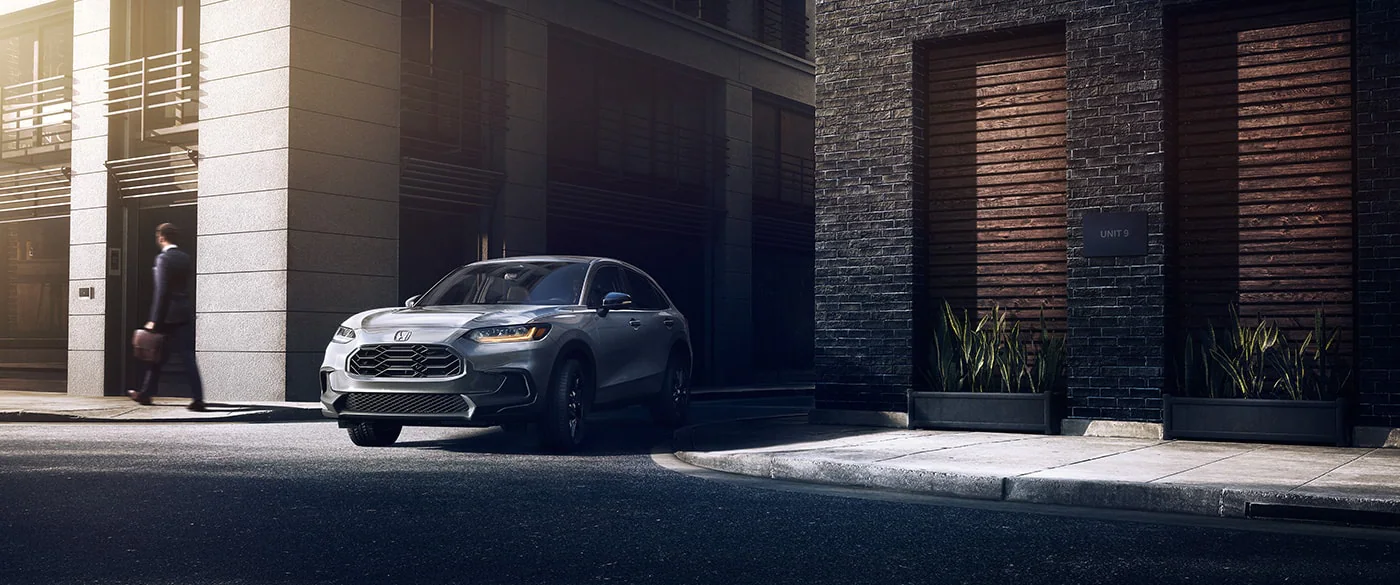 The 2023 Honda HR-V is powerful, efficient, and comfortable, making it the perfect small SUV for both long road trips and daily commutes. If you have any questions about the HR-V, get in touch with Davis Honda or explore our online inventory to learn more. When you step into our dealership located in Burlington, NJ, you'll be greeted with unparalleled customer service from our amiable and experienced team. Seize the opportunity to experience your dream ride today at Davis Honda!